Israel bombards southern Gaza as humanitarian crisis reaches 'breaking point'

Send a link to a friend Share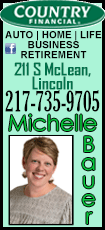 [December 02, 2023] By Suhaib Salem and Nidal al-Mughrabi

GAZA (Reuters) -Israeli war planes and artillery bombarded Khan Younis in the south of the Gaza Strip on Saturday, hitting mosques and homes and close to a hospital, after the collapse of a truce in the nearly two-month-old war between Israel and Hamas militants

The Gaza health ministry said at least 193 Palestinians had been killed and 650 wounded since the truce ended on Friday morning - adding to the more than 15,000 Palestinian dead since the start of the war.

The head of International Red Cross said the renewed fighting was intense.

"It's a new layer of disruption coming on top of massive, unparalleled destruction of critical infrastructure, of civilian houses and neighbourhoods," Robert Mardini told Reuters in Dubai.

With conditions inside the Hamas-ruled enclave reaching "breaking point", in Mardini's words, the first aid trucks since the end of the truce entered Gaza through the Egyptian side of the Rafah crossing on Saturday, Egyptian security and Red Crescent sources told Reuters.

The warring sides blamed each other for the collapse of the seven-day truce, during which Hamas had released hostages in exchange for Palestinian prisoners held in Israeli jails.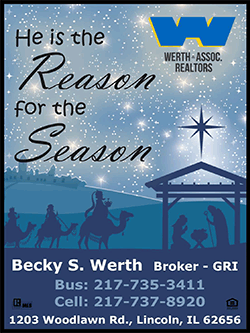 The southern part of Gaza was taking a pounding on Saturday. Residents said houses and open areas had been hit and three mosques destroyed in Khan Younis. Columns of smoke rose into the sky.

In Deir Al-Balah city in central Gaza, nine Palestinians, including children, were killed in an air strike, health officials said.

Displaced Gazans have been sheltering in Khan Younis and Rafah because of fighting in the north of the densely populated enclave, but residents said they feared Israeli troops were preparing to move on the south.

"This is the same tactic they used before entering Gaza and the north," said Yamen, who gave only his first name.

Yamen fled to Deir Al-Balah from the north after Israel destroyed several districts there.

"Where to after Deir Al-Balah, after Khan Younis? I don't know where I would take my wife and six children," he said.

On Saturday morning, Israeli war planes attacked areas close to the Khan Younis Nasser Hospital six times, according to medics and witnesses.

The hospital is filled with thousands of displaced and hundreds of wounded, including many of those who had been evacuated from north Gaza hospitals.

"A night of horror," said Samira, a mother of four. "It was one of the worst night we spent in Khan Younis in the past six weeks since we arrived here," she said. "We are too afraid they will enter Khan Younis."

The Israeli military said that in the last 24 hours combined attacks by its ground, air and naval forces had hit 400 militant targets and killed an unspecified number of Hamas fighters.

The conflict broke out on Oct. 7 when Hamas militants crossed into southern Israel and killed 1,200 people, mostly civilians, in a rampage against kibbutzim and other communities. More than 200 hostages were taken back into Gaza.

Israel responded with a bombing campaign and a ground offensive which has destroyed large areas of Gaza in what has become the bloodiest episode of the wider Israel-Palestinian conflict.
TOLD TO FLEE

Leaflets dropped by Israel on eastern areas of Khan Younis ordered residents of four towns to evacuate - not to other areas in Khan Younis as in the past, but further south to Rafah.

[to top of second column]
Palestinians flee their houses due to Israeli strikes, after a temporary truce between Hamas and Israel expired, in the eastern part of Khan Younis in the southern Gaza Strip, December 1, 2023. REUTERS/Ibraheem Abu Mustafa
Residents took to the road with belongings heaped up in carts, searching for shelter further west.

In Rafah, residents carried several small children, streaked with blood and covered in dust, out of a house that had been struck. Mohammed Abu-Elneen, whose father owns the house, said it was sheltering people displaced from elsewhere.

Islamic Jihad's armed wing Al-Quds Brigades said its fighters had fired mortar bombs at Israeli forces massed in Kissufim in the southern Gaza Strip east of Khan Younis and Deir Al-Balah.

The Israeli military said it had killed many fighters in northern Gaza, including in a gunbattle at a mosque used by Islamic Jihad militants as a command post.

In southern Israel, rocket sirens sounded early on Saturday in communities near the border with Gaza, but there were no reports of serious damage or casualties.

Reuters could not confirm the battlefield accounts.

TRADING BLAME

The truce that started on Nov. 24 had been extended twice. But after seven days during which women, children and foreign hostages were freed as well as a number of Palestinian prisoners, mediators failed to find a formula to release more.

Qatar, which has played a central mediating role, said negotiations were continuing with Israelis and Palestinians to restore the truce but Israel's renewed bombardment of Gaza had complicated matters.

An Israeli official in Washington said it was a "very high priority" to get as many hostages released as possible.

"Israel is willing to give additional pauses," the official said. "We can negotiate while we still fight."

Meanwhile, U.S. Vice President Kamala Harris was due to lay out American objectives for when the Israel-Hamas conflict ends.

Harris, who is attending the COP28 climate summit in Dubai, will stress that the Palestinian people in Gaza and the West Bank should ultimately be reunified under one governing entity, a White House official said.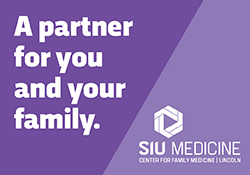 The Western-backed Palestinian Authority governs parts of the Israeli-occupied West Bank. Hamas seized control of Gaza in 2007 from Palestinian President Mahmoud Abbas' mainstream Fatah party and has ruled the enclave ever since.

However, Turkey's President Tayyip Erdogan said in Istanbul that the chance for peace in Gaza after the pause was lost for now due to what he called Israel's uncompromising approach.

In a sign of the danger that the war is spreading to other fronts, Israel shelled Hezbollah positions in southern Lebanon for a second day. Hezbollah said one of its fighters was killed.

(Reporting by Suhaib Salem in Gaza, Nidal al-Mughrabi in Cairo; additional reporting by Mohammed Salem and Roleen Tafakji in Gaza, Ari Rabinovich and Emily Rose in Jerusalem, Andrew Mills in Doha, and Matt Spetalnick and Phil Stewart in Washington; Writing by Angus MacSwan; Editing by Alison Williams and Giles Elgood)
[© 2023 Thomson Reuters. All rights reserved.]This material may not be published, broadcast, rewritten or redistributed. Thompson Reuters is solely responsible for this content.