Service: 11 a.m. Saturday, May 27 at St. John United Church of Christ in Lincoln
Obituary
Richard (Dick) May, age 96, died December 21 at the Ohio Living Swan Creek retirement community in Toledo, Ohio where he had happily resided in an Independent Living apartment for 20 years. Despite his age, Dick had remained mentally sharp and engaged with life until his health quickly deteriorated this fall.

Dick was born on July 11, 1926, on a farm near Lawndale (Logan County), Illinois, the second of nine children of Bernard and Mary Grace (Williamson) May. During his childhood and high school years he performed chores and worked in the fields along with his siblings to help his parents operate the homestead. He attended Lawndale Grade School, a two-room schoolhouse, from 1932 to 1940 and then entered Lincoln Community High School in the fall of 1940. During his high school years Dick played in the concert and "swing" bands, was inducted into the National Honor Society, and met the love of his life - his future wife, Dorothy Lois Zurkammer. He enlisted as an Army Air Corps cadet in his senior year prior to graduating from LCHS in May 1944.

After graduation Dick attended Blackburn College in Carlinville, Illinois for one semester, leaving when he was inducted into the Army Air Corps in January 1945. During the last few months of World War 2 he was stationed in Biloxi, Mississippi and Hobbs, New Mexico and was honorably discharged in November 1945.

In January 1946 Dick enrolled in the College of Engineering at Purdue University in Indiana. He completed his studies in August 1949 earning a Bachelor of Science in Electrical Engineering.

On August 21, 1949, Dick was joined in holy matrimony with Dorothy Lois at what was then St. John's Evangelical & Reformed Church in Lincoln, Illinois. The newlyweds moved to Toledo, Ohio where they began a fulfilling life of 67 years together. Dick commenced his 38-year career at the Toledo Edison Company where during that time he was assigned to the engineering, construction, and administration departments. He was a lifetime member of the (American) Institute of Electrical and Electronic Engineers and served as chairman of its local chapter.

A morally strong role model and loving father, Dick helped Dorothy Lois in raising three children to become successful adults. He was an ardent tennis player, fisherman, golfer, and bridge player during his lifetime. Dick enjoyed many fly fishing trips to Ontario, Canada with friends and co-workers. A member of the Valleywood Golf Club in Swanton, Ohio, he achieved the rare feat of making a hole-in-one twice, the first while in his 60s and the second when he was 85.

Dick was a member of the Barton Smith Masonic Lodge where he served as Master and then as Secretary for many years. As a member of the Zenobia Shrine of Toledo, he played cornet in its concert band and participated in Shriner events across the country. Dick was also a member of the Toledo Polish American Concert Band.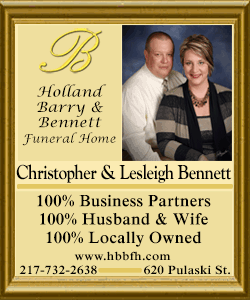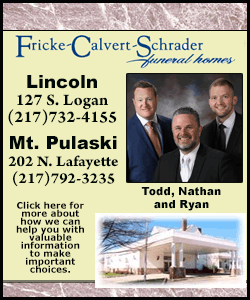 During his years residing in the Swan Creek Independent Living community, Dick enjoyed playing contract bridge with friends, reading books and biographies based on history, solving crossword puzzles, and using his computer. He played in small instrumental combos entertaining his fellow residents of Swan Creek and enjoyed attending concerts by the Toledo Symphony Orchestra, music still being a meaningful part of his life until his last days. Dick was also a loyal fan of Purdue Boilermakers football and basketball, the Detroit Tigers and Toledo Mudhens.
Dick had been a member of the Faith Community United Church of Christ for over 50 years.

Dick was preceded in death in January 2017 by his wife Dorothy Lois; brothers, G. William, M. Deane, Robert, and James; sisters, Mary Lou Wilson, Helen Haseley, and Dorothy Morrell; one niece; and three nephews. He is survived by daughters, Susan Diane of Mount Vernon, Ohio, Karen Anne of Seattle, Washington; son, Alan Richard of The Woodlands, Texas; granddaughters, Andrea (Kirk) Kissner of Alexandria, Virginia, Elizabeth (Andrew Holt) May of Los Angeles, California, and Caroline (Trever) Johnson of Ansbach, Germany; great- grandchildren, Declan and Elise Kissner; sister, Barbara Fink of Belleville, Illinois; many cherished nieces and nephews; and brothers-in-law, Dean Zurkammer of Cypress, Texas and Virgil Morell of Lake Oswego, Oregon.

A memorial service for Richard May will be held at 11:00 Saturday, May 27 at St. John United Church of Christ in Lincoln.
In accordance with his wishes, the family asks that any donations in Richard May's name be sent to the Shriners Hospitals for Children and/or the Salvation Army.