No. 6 Creighton overpowers No. 15 Princeton in Sweet 16

Send a link to a friend
[March 25, 2023] Another virtuoso offensive performance showed the world why sixth-seeded Creighton was a preseason top-10 team -- and what its potential is now.

Ryan Kalkbrenner dropped 22 points, Baylor Scheierman added 21 points on 5-of-7 3-point shooting and Creighton shot 58.2 percent to take down 15th-seeded Princeton 86-75 in the NCAA Tournament's South Region semifinals on Friday in Louisville.

"It's been amazing, you know, it's been a dream come true," said Scheierman, in his first season with Baylor after transferring from South Dakota State. "This is why I came to Creighton in the first place, to make a run with this group of guys. It's just been an incredible experience and I'm looking forward to continuing that on Sunday."

Creighton made its second Elite Eight in program history -- the first came in 1941, when the tournament had just eight teams -- and will vie for its first trip to the Final Four. The Bluejays (24-12) will face fifth-seeded San Diego State in the Elite Eight on Sunday.

The high-octane Bluejays made 32 of 55 shots, including Kalkbrenner's 9 of 12 and Scheierman's 8 of 11. Scheierman added nine rebounds as the Bluejays outrebounded Princeton 37-26 and never trailed by more than four points.

Trey Alexander scored 19 points, Arthur Kaluma had 10 and Ryan Nembhard put up nine points and eight assists for Creighton.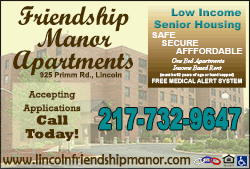 Princeton (23-9) was vying to become the second No. 15 seed ever to make the Elite Eight, but the Tigers couldn't match the feat of New Jersey neighbor Saint Peter's last year.

"That (Princeton) is one heck of a basketball team," Creighton coach Greg McDermott said on the TV broadcast. "Incredibly hard to prepare for even when you have three or four days to do it. But really proud of these guys. I thought we dug in a little bit better defensively in the second half."

Ryan Langborg led the Tigers with a career-high 26 points on 11-of-17 shooting, and Tosan Evbuomwan supplied 24 points, nine assists and six rebounds.
Creighton made eight shots in a row en route to a 10-for-13 start from the floor and a 24-16 lead. Then the Tigers' Caden Pierce waltzed in for an open dunk, which began to turn the tide for Princeton.

[to top of second column]
Mar 24, 2023; Louisville, KY, USA; Creighton Bluejays guard Trey Alexander (23) reacts during the second half of the NCAA tournament round of sixteen against the Princeton Tigers at KFC YUM! Center. Mandatory Credit: Jordan Prather-USA TODAY Sports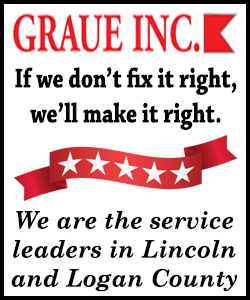 Evbuomwan made his first of two 3-point attempts after he had made nine all season prior to Friday. He scored or assisted on 13 of Princeton's 19 made field goals in the first half.

Langborg's 3-pointer with 5:51 left in the half put Princeton back on top, and Evbuomwan assisted Blake Peters on a triple 56 seconds later for a 37-33 lead.

Scheierman soon responded with a 3-pointer to start a 12-5 Creighton run to end the half, with Kalkbrenner scoring the Bluejays' last seven. Creighton led 47-43 at intermission after shooting 62.1 percent to Princeton's 51.4 percent.

Kalkbrenner threw home an alley-oop dunk and added a free throw early in the second half. Creighton grew the gap as wide as 68-52 with 12:28 remaining.

The Tigers used a 1-3-1 zone to plug the dam. Evbuomwan made his second 3-pointer during an 8-0 spurt, but he also picked up his fourth foul at the 7:48 mark.

Creighton had a response each time Princeton drew within eight points. Kaluma leapt to save a ball headed out of bounds and hurled it to Kalkbrenner, who fed Alexander for a 3-pointer that made it 76-65 with 4:23 to go.

Princeton got within seven once thanks to four straight points by Evbuomwan. However, Kalkbrenner dropped in a layup and added a wide-open, two-handed dunk with 1:14 left to ice the game.

--Field Level Media

[© 2023 Thomson Reuters. All rights reserved.]
This material may not be published, broadcast, rewritten or redistributed. Thompson Reuters is solely responsible for this content.